Gearing up for the World 10K!
March 4, 2013, 10:26 a.m.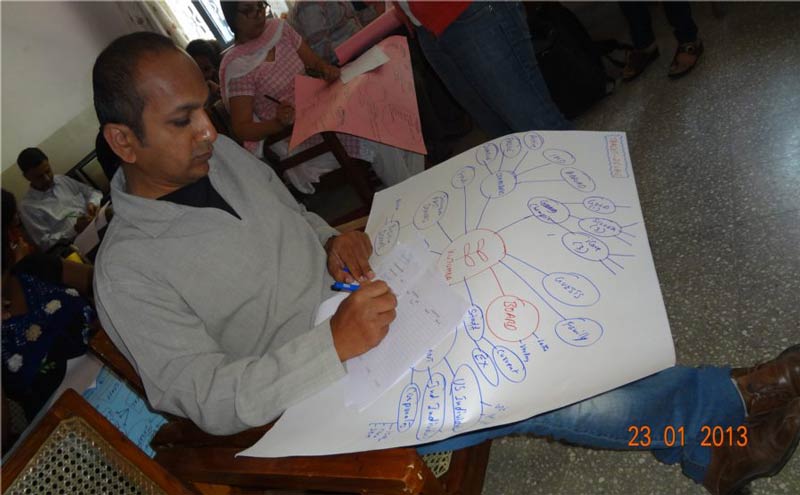 We are pleased to have completed a series of four workshops with Bangalore Cares, on communication for NGOs taking part and fundraising for the TCS World 10K .
The workshop looked at NGOs working on their targets and strategies to achieve them as well as communications that support these efforts. It's quite simple really… You've got keep showcasing your work… and ASKING!
Another important part of fundraising and communications for NGOs is to maintain a database of their network of supporters. It's so important to build systems to ensure everyone who plays a part in fundraising and donations receives a thanks!
And of course another learning that all the NGOs that participated had no choice to take back home was the time to ask is NOW! We made everyone write an appeal to a friend on an inland mail or email and we posted them all!
A wide range of organisations have been attending the workshop - new-comers and organisations that have participated in the event before. Everyone has now set eyes on targets that range from one lakh to even 50 lakhs!
We wish all the organisations participating in the TCS World10k, the very best in their fundraising efforts. Do visit the Bangalore Cares website www.bangalorecares.in to be a part of and to support an organisation of your choice to encourage the good work they do.