The Open Innovation Lab at Tajikistan
March 16, 2015, 12:26 p.m.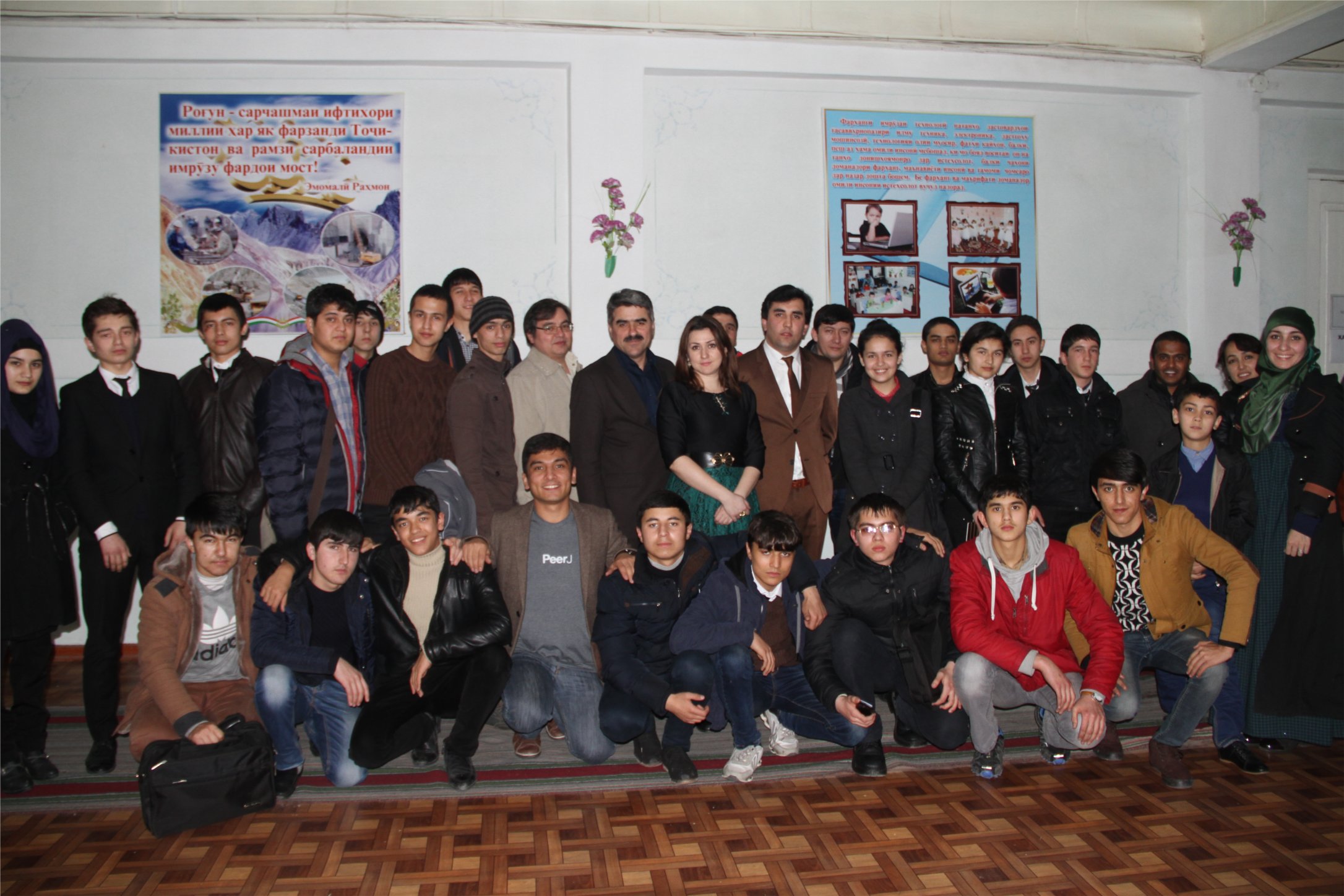 Summary: Our training programme at the Open Innovation Lab at Tajikistan, building the capacity of youth to build local technology solutions and catalyse growth towards a knowledge-based society.
Description:
Tajikistan is situated in Central Asia, landlocked by its neighbours Afghanistan, Uzbekistan, Kyrgyzstan and China. Tajikistan became an independent, sovereign nation in 1991 after the break up of the Soviet Union and then went into civil war from 1992 to 1997. Tajikistan is the poorest country in Central Asia today. In 2006, GDP per capita of Tajikistan was 85% of 1990s level, while the population has increased from 5.3 million in 1991 to 8 million in ...
read more