Agri Project in Jharkhand
Feb. 8, 2013, 10:22 a.m.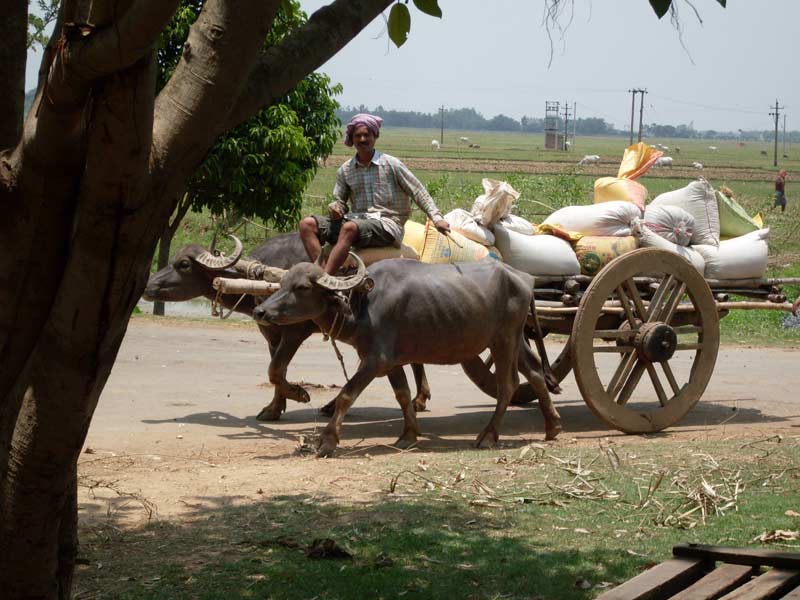 Post By : prasenjit sen
Summary :
Some input during meeting with CWS Jharkhand Resource Centre at Jamshedpur.

Farming Community across rural India have always been supported or subsidised through government schemes and programmes. The machinery that was supposed to take it forward, bring in the Green Revolution, had always missed some parts and some how the gap between the achievable and achieved became wider and wider.

I was in Jharkhand during mid January and had a discussion with Centre for World Solidarity Jharkhand Resource Centre Team members. They are doing a great job in parts of Rural Jharkhand like Deoghar, Latehar etc by incorporating Sustainable Agriculture Practices. The effforts are to not only educate farming community on integrated agricultural practice but also to ensure a decrease in malnutrition among children of farmers and the community in the project area. The result as per Manimoy Sinha, the Chief of Jharkhand Centre, is encouraging. There is a steady decline in malnutrition amongst children with better agricultural practices being implemented.

I was little surprised that even though a large amount of data on various parameters were being collected, the same were not properly digitally stored. No MIS was in use to capture and analyse them. It could help, not only during the present project but also as a reference in future for any other project.

The varied nature of project objectives could be one of the reasons that discourages these organisations to go for a customised MIS. The nature and scale of operation they undertake, I feel, does require a technology intervention to track the progress against the desired level of progress, to measure achievement against the ultimate objective of these community oriented projects.