Ye Hai eSpeak Hindustani (This is Hindustani eSpeak) – eSpeak Hindi, modification by Mahiti
Sept. 10, 2013, 11:33 a.m.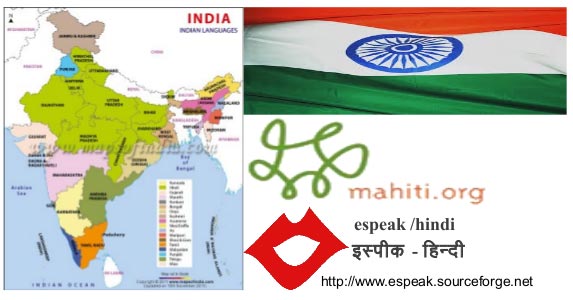 Summary :
I was proud and anxious, when I got involved in modifying Hindi pronunciation in eSpeak.

As we say it in hindi "Man me hai vihswas, hum honge kamyaab, ekdin" (deep in the heart, we do believe, we shall overcome some day), and that some day is not very far.

Jai Hind.