Write it Right
Feb. 15, 2013, 9:56 a.m.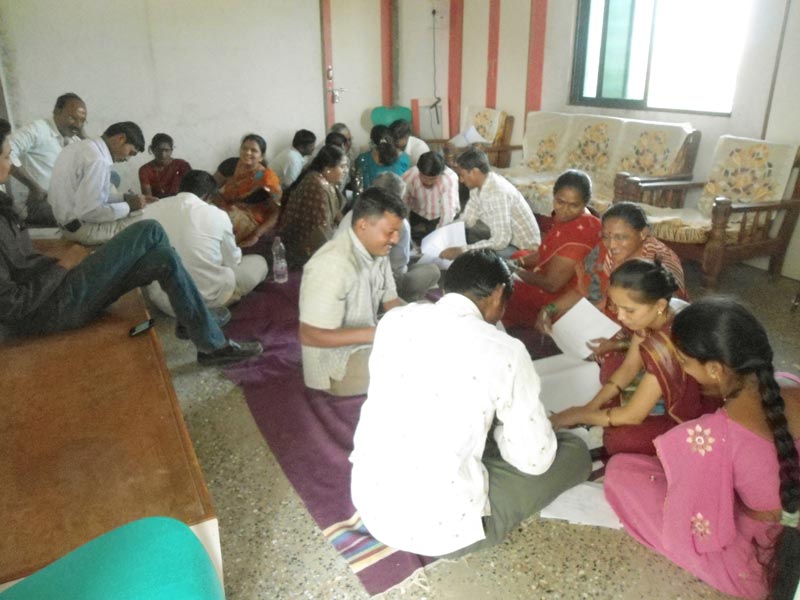 Summary :
BNGVN communication workshops experience.

BNGVN is but a small group of people managing more than 500 women across a number of villages - training and guiding them to produce quilts for the international and domestic market. They address the sanitary conditions of the villages they work in, helping build toilets that are affordable. In addition, they support the financial needs of the community through their micro-credit operation. They do a hundred other things that are continuously changing the way the people of Bahadarpur village near Parola, Maharashtra live.

The lives they touch almost every other day could be an inspiration to any journalist or author for heart touching stories of achievement. The team of Bhagini Nivedita Grameen Vigyan Niketan do not fail to use every way they can to listen to and speak about the problems that the poor villagers face. However, when it comes to telling others their own success stories, they are at a complete loss of words.

A workshop with BNGVN team was a learning for me, that taught me the need to dig deeper into issues to see it through the eyes of the community. Interacting with Jyoti, Beena, Suhashini, Ashok and all other team members was rather a dialogue than a classroom enviornment.

The team was so thrilled to know the very basics of story or report writing, the 5 Ws 1H principle, Lead and Nut paragraph, it was nice to see them working hard while making their own story during the hands-on sessions. They wrote stories about courageous men and women in their community who turned their life around with a little help from these social change makers, enabling them to go forward with greater energy.

Stories are unlimited in BNGVN, and similar organisations. The skill is in putting it together that is very often lacking in NGOs. A little attention from the leaders of the sector on this important area would help voluntary organisations in the long run.